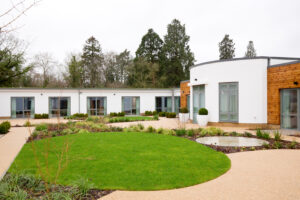 Clarendon Lodge, a Greensleeves Care home in Rickmansworth, has been rated 'Good' by the Care Quality Commission (CQC) in its February inspection.
The inspection focused on five key areas integral to the running of the home, including whether the home is safe, effective, caring, responsive, and well-led. These areas are given a rating out of four categories: Outstanding, Good, Requires Improvement, or Inadequate.
Clarendon Lodge, which offers both residential and dementia care, received an overall 'Good' rating as well as 'Good' in all five categories.
Clarendon Lodge's approach to management was praised, as the CQC report commented that the culture that had been created in the home promoted high quality, person-centred care.
The CQC inspectors spoke to several of the residents' family members who were particularly appreciative of the care staff. One relative said: "The staff are kind and hugely caring and [I] admire how they work."
CQC inspectors also spoke to residents living at Clarendon Lodge, one of whom is quoted in the report, saying "I have been very happy, and the staff are lovely, I am content here."
The report also mentioned the efficiency of staff training, noting that specific training was offered in order to optimise person-centred care. The report demonstrates: 'Staff received specific training to meet the people's individual needs. This included how to support them with health conditions that impacted the person's daily life.'
Lorraine Allen, Home Manager at Clarendon Lodge, said:
"I am extremely proud of the Clarendon Lodge team. Each of them played an integral part in achieving this excellent result, and I am thrilled that the Care Quality Commission has recognised their hard work."
To read the report in full, follow this link: https://www.cqc.org.uk/location/1-10198885912
For more information about Clarendon Lodge, please visit the website:
https://www.greensleeves.org.uk/care-homes/clarendon-lodge-croxley-hertfordshire/